Safety Vinyl Flooring

Silverstone, Northampton and Northamptonshire
Safety vinyl flooring is now being used in many different environments. It needs to be non-slip, stain-proof, hard-wearing and durable. All this is required to be tough enough to be able to cope with hefty traffic.
This kind of flooring is ideal for use in hospitals, schools, nurseries, warehouses and factories. We also provide flooring for commercial and domestic kitchens, bathrooms and sports and leisure areas—any area where slipping or falling can be a hazard.
When planning on using safety flooring, the exact requirements of the floor must be considered. There are different types of flooring to suit particular needs.
Not only is safety flooring used to prevent accidents from slips or falls. It is also an extremely hygienic option as it's straightforward to clean and stain proof. This makes it perfect for kitchen and bathroom use and uses in medical settings such as hospitals and veterinary surgeries. Importantly, this flooring is also highly durable and hard-wearing. This means that it's just suitable for the environments mentioned here.
For example, rubber or vinyl flooring can soften falls, making them highly suitable for children's play areas. However, non-slip surfaces would be essential in a hospital. This is also useful in a kitchen or bathroom environment to prevent slips or falls due to spilt liquids.
Most of these accidents could be easily preventable. Using safety flooring will significantly reduce this risk. This means that employees and customers are far safer.
Safety flooring is everywhere in our day to day lives. They help to significantly reduce the risks of accidental injury from slipping or falling. It is cost-effective due to its hard-wearing and stain-resistant nature.
This means that maintenance costs are meagre. Safety flooring provides a long-term flooring solution, which is not only safe but also looks good.
In terms of health and safety in the workplace, safety flooring is essential. One of the most common ways to sustain an injury in the workplace is by tripping or falling.
Any good flooring company will be happy to provide a free consultation to advise you on the right products for your requirements.
Recent developments in the look of safety flooring mean that it is not just a behind the scenes option. These floors are now a feasible option for high visibility and front of house areas.
If you require vinyl safety flooring in the UK call 01327 855 440.

Benefits Of Vinyl Flooring
Elegance:
As expected, vinyl flooring is capable of adding an extra bit of elegance to your home. This is also affected as you can select the type of patterns that come with the vinyl flooring.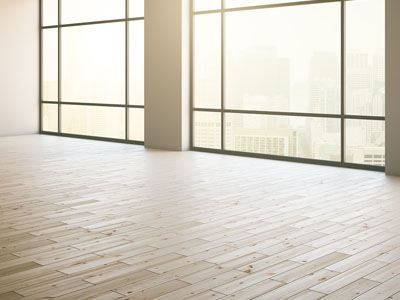 Easy To Clean:
The easiness of cleaning the vinyl is one big factor in its use. As vinyl contains water-resistant properties within it, very little or no mould can form on it. Any stains that form on the floor are easy to remove, and cleaning the floor will reduce the chance of bacteria being created on the floor once in a while.
Affordable:
The vinyl flooring is very cheap and economical compared to other flooring options available. Besides being a cheap material, this flooring type is straightforward and easy to complete. The lifespan of the material is quite good compared to some other flooring options out there.
Variety Of Designs:
There are various designs that you can utilize as the vinyl is very flexible. There are many options which you can choose from, such as colours, textures and patterns. These can be used to assist in your design.
Durability:
The durability of vinyl flooring is a good characteristic as it was designed to withstand most wear and tear environments.
Types of commercial vinyl flooring
Vinyl sheet flooring:
The vinyl sheet flooring is a long sheet of polymer materials and can come with a width that measures between 6-16 feet. This type of vinyl sheet flooring is used mainly when the customer does not want to see any seams on the flooring and its unique designs and durability. Vinyl sheet flooring comes in large rolls to reduce the number of seams once fitted. However, this can make it difficult for maintenance. If a piece of the flooring is damaged, you will need to remove a large portion to replace this instead of a tile or two.

Vinyl composition tile (VCT):
The VCT comprises multiple materials such as natural limestone, filler materials, colour pigments and a thermoplastic binder. VCT requires layers of polish to be placed on the tiles for protection which means this is not low maintenance like the other options. The VCT was commonly used in healthcare environments as it was a low cost but high durability option. They are not used as often due to the use of LVT instead.
A luxury vinyl tile (LVT):
Luxury vinyl tile or LVT has limestone-based materials mixed with other composites. The cost of LVT can be much higher than LCT and VSF; however, its durability and low maintenance make it much more suitable for places that are used often.
There's a wide range of colours, designs and finishes available. These are aesthetically pleasing, meaning that this kind of flooring is increasingly seen in public areas. They are also used in homes and incorporated as a design feature.
For example, wood effect finishes are now common and a wide variety of colour options. Another benefit is the excellent acoustic qualities which help to reduce noise levels.
If you want more information about the safety vinyl flooring used or about the services our shop provides, feel free to contact a member of our friendly team today on 01327 855 440